Everything you need to know about Interrail and if it's worth it.
Interrail/Eurail has been becoming more and more popular in the last few years. But is Interrail actually worth it? Stick around to find out!
For EU residents it's called Interrail and for non-EU residents, it's called Eurail. I'm just going to use the word Interrail, but know that it's the same as Eurail.
In 2021 I've been on an interrailing trip, and it was quite the experience. And that's why I'm writing this post. To answer your questions, give you advice, and share a little about my own interrailing experience.
Disclosure: This post may contain affiliate links, which means that if you purchase through one of the product links, we'll receive a small commission at no cost to you. We only promote products and services we 100% believe in. Thank you so much for supporting us! Read more about it in our disclosure policy.
is Interrail worth it?
What is Eurail/Interrail
Eurail/Interrail is a company that sells train passes for traveling through Europe. This company encourages (especially) young adults to go out and see Europe in a green and inexpensive way.
Why travel Europe by train
There are countless reasons to travel Europe by train. Let me just make a list:
In Europe, there's a huge train network. So why not use it, right?
It's much greener and better than planes or cars.
You get to see a lot of beautiful scenery from the train.
You get to visit 33 European countries (depending on the pass you buy).
It's a wonderful option for budget travel.
Interrailing is great for developing yourself.
You could make many new friends.
The Interrail pass is easy to use.
It's a real adventure!
These are only a few of the many benefits of traveling by train through Europe. But only this little list makes me want to go interrailing again!
Different interrail passes (and prices)
When buying an interrail pass, there are many different passes to choose from. This is so you can get the best price for your situation/plans. Let me just take you through the different options.
All prices are per person from 12 to 27 years old (in Euro, but US Dollars are a lot like Euros in worth). There are passes available for all ages, with different prices. To check it all out, visit the Interrail website.
Don't worry if it's a lot of information to take in, I'll explain it in a minute.
Global passes
4 days within 1 month: € 185
5 days within 1 month: € 212
7 days within 1 month: € 251
10 days within 2 months: € 301
15 days within 2 months: € 370
15 days: 332
22 days: € 389
1 month: € 503
2 months: € 548
3 months: € 677
Passes with travel days
The first 5 passes I listed are passes with travel days. For example, 7 days in one month means that you get to take unlimited trains in 7 days (split up of course). These days are called ''travel days''. On one travel day, you can take unlimited trains. A travel day lasts from 00:00 (midnight) to 23:59 on the same calendar day.
In one travel day, you can get a long way. I once used 1 travel day to get from Amsterdam to Pula, Croatia.
With 4 travel days, you can visit 3 to 5 different places in Europe. With 7, you can see about 6 to 8 different places. This all depends on which pass you choose.
A pass like 15 days within 2 months works exactly the same, only you get more time and more travel days.
Continuous passes
The last 5 passes from the list above are called continuous passes. With these passes, you get more flexibility, as every day is a travel day. Doesn't matter if you choose the 15 days pass or the 3 months pass. You can travel any day with such a pass.
While these passes may give you less stress, they are more expensive. It's only worth it if you plan on seeing a lot of places and not staying too long in one place. But if you have the money and you want to have the flexibility, this pass could be the way to go as well.
One country pass
If traveling with a global pass just seems too overwhelming, or you want to really connect with just one country, then that's possible too! You can save quite some money when buying a one-country pass.
For the one-country passes, there are several options for travel days. You can choose between 3 and 8 travel days within one month. Prices depend on how many travel days you want and the country you're visiting. Most prices range between €100 and €300.
There are 2 important things you need to know before going for the one-country pass. The first is, that you can't buy this pass for your own country. The second is, that you can only use this pass in the country you bought it for. You can go to and from that country with the same pass.
For example, if I choose to travel through Italy, I first need to fly out there (or take another form of transport). I can't use my interrail pass from the Netherlands to Italy. I can only use it within Italy.
Which pass should you choose?
This really depends on your own situation, how much time you have for traveling, and how many places you'd like to visit. If you're planning on visiting one country, I guess the choice is pretty obvious.
But if you want to visit more places in several countries, you could choose between a lot of different global passes. To find out which one is for you, follow this plan:
Figure out your budget
Write down how many places you absolutely want to visit. Maybe make a top 10 from must visit to could visit.
Determine if you want to spend more money for more flexibility
Are you traveling with full planning, a rough plan, or no plan at all?
Now weigh the options against each other and choose your pass.
There may be more things to take into account when booking a pass, so really take your time thinking about it.
Remember that you can only choose your own pass. I can't know which one's best for you. I bought a 7 days within one month pass, but I could've gotten there with a one-country pass or 4 days within one month. It's pretty common to choose the wrong one, but try to plan around the pass you buy.
Related posts:
Discounts
For the prices of these passes, you get a lot. That's why interrailing is the go-to way for budget travel in Europe. For the 7 days within one month pass, you only pay €35 per travel day. This is sooo cheap. Buying several train tickets or plane tickets for the same distance would set you back a lot…
But you might still think that the interrail passes are expensive. I mean, I get it. The busy student life may leave you no time to work and earn money. But I have a great tip for that!
Okay, it may not be a great tip, but it could save you some money when buying a pass.
At some times in the year, Interrail offers a nice 10% discount. This could be on black Friday or new year's. I know that it's a bit early to plan already for your summer (or another season, you can use the pass all year round), but it saves you money.
An interrail pass is valid for a year, so you have plenty of time to use it.
I'd say, go follow interrail's social media, to know exactly when there's a discount.
Free pass for 18-year-olds
Wait, what? A free Interrail pass?
Yep.
But there are strict rules for applying for one. You need to be an EU resident that's 18 years old. Only then you can apply for a free interrailing pass. I only heard about this free pass after the application period closed when I was 18, so I never got a free pass.
There's an open window for applying twice a year. In each round, they offer between 12000 and 60000 free interrail passes.
So after applying, your name may or may not be drawn.
Visit DiscoverEU for more information.
Using an interrail pass
When buying your interrail pass, you can choose between a paper pass or a mobile pass. You sadly can't have both. I found using a mobile pass quite easy (until I lost my phone…). But using the paper pass should be as easy.
All you have to do before getting on the train is register the train you're taking. You just write it down on your paper pass or add it to your trip in the mobile pass. And that's basically it. The train people will see your pass and say something like ''yeah, you're good, have a nice trip'', and it's done. You're legally taking a European train!
One important thing, you may overlook. If you're traveling from your European home country, remember to leave one travel day for the way back home. Buying a last-minute train ticket is incredibly expensive.
Ready to buy your Interrail pass? Check out this link for the best deals!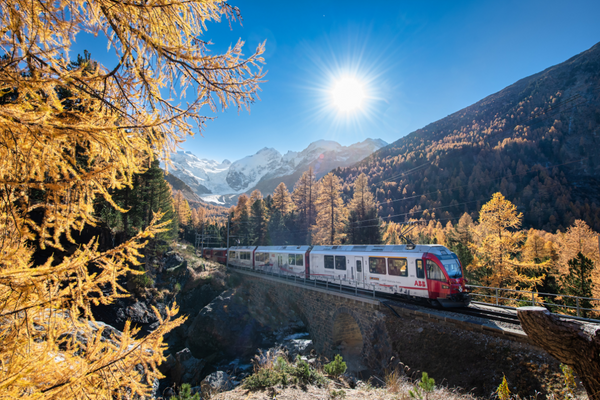 Reservations
For some trains you need reservations. Reservations are a pain in the ass, in my opinion. For some trains, it's really easy to make a reservation with the interrail app, but for some, you have to do it at the train station. But I still don't know how or where.
For some trains, having a reservation is obligatory. You may need to pay for this reservation. The amount could be between €3 and €20. You won't get on the train without a reservation.
For other trains a reservation is optional. I'd say, make a reservation only if you're on that train for over 4 hours. Chances are that you can still get a good seat. But if it gets really full and you don't have a reservation, you may end up sitting on the floor… It's okay for a few hours… But definitely get a reservation if you're on that train for over 4 hours.
For most trains, you don't need a reservation though. Sometimes you just need to get on the train as early as possible to have a good seat. I've been on trains that were extremely full (people standing and all), but I've also been on completely empty trains.
With every train the reservation policy is different, so check that before getting on the train. The interrail app tells you exactly which trains you need a reservation for.
Night trains
This is probably the most discussed topic in Interrailing. Night trains. Take them or not?
For night trains you need a reservation that's mostly between €10 and €20.
A lot of people call it a saving hack to take a night train because you don't need to pay for a hostel or hotel.
But I'll tell you otherwise. Here's my story about night trains:
My boyfriend and I wanted to make a reservation for a night train. You could only do it at the train station, and when we got there, the bed cabins were already full. So we chose to just go for a seat. We couldn't make a reservation though, they said to do it on the train.
We did get a 6 seat cabin to ourselves though, so that was great. Then we waited until someone came so we could pay for our reservation. But they never came. We fell asleep. Then after an hour or 2, we woke up. The train was in another train station and stood there for over 4 hours. A lighted train station, I must add.
Those were the longest 4 hours of my life.
And the next morning when we wanted to get some coffee, we found out that my cash was stolen when we were asleep. These cabins don't have locks. So someone just came in when we were sleeping, got my wallet out of my backpack, and took the cash. Pretty creepy.
Oh, and the seats were terribly uncomfortable.
So my advice is, don't get on night trains. Not just because of what I told you above. But for the same amount of money you paid for the reservations, you can get a hostel bed and a much better night's sleep.
My experience with interrail
Other than the little story above, our interrailing trip was great. Until of course, I lost my phone, and our wallet got stolen with all our credit cards and all. Let's just say that our trip became a challenging adventure. But that has nothing to do with interrail.
My experience with interrail is the best.
I went to Croatia and wanted to visit the Czech Republic after that. I wanted to visit more countries, but you needed a COVID-19 PCR test for every single border. So we choose to only visit Croatia. We only had to do 1 PCR test for getting across the border.
Is Interrail worth it?
Well, you made it to the end of this post. Now the big question. Do I recommend traveling with Interrail?
My answer's yes.
I do recommend it.
Interrail has a great variety of passes for the cheapest prices. Their site's easy to use and trustworthy. They have a quite complete FAQ and offer great support.
And if you still can't find an answer to your questions about interrailing, there are many Facebook groups with experienced interrailers, who could answer your questions.
Want to buy an Interrail pass? Check out this link for the best deals!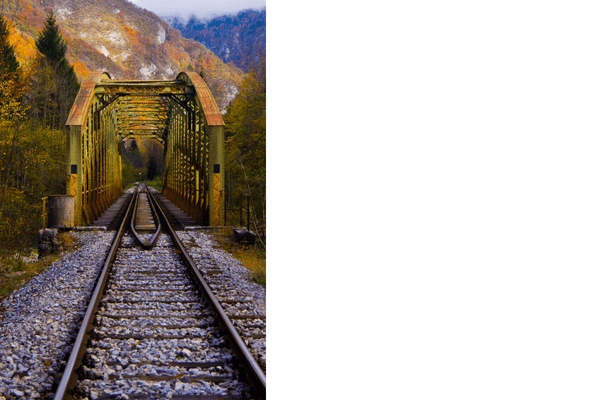 Final thoughts on Interrail worth it
I've been interrailing once and I absolutely loved it. I think that everyone should experience such a great thing at least once in their lives. I'd love for you to just purchase your Interrail pass and go on your very own adventure soon!
What are your thoughts on interrailing? Let me know in the comment below!
Related posts
Is Interrail Worth It? A Full Review on Interrail + Useful Tips For You