Everything about your interrailing budget and tips to keep your trip low-cost.
Interrail/Eurail has become more and more popular in the last few years. Especially because you can see many places on a low budget with an interrail pass. But there are certain things you need to know about interrailing on a budget.
Here are my best tips for interrailing on a budget.
Disclosure: This post may contain affiliate links, which means that if you purchase through one of the product links, we'll receive a small commission at no cost to you. We only promote products and services we 100% believe in. Thank you so much for supporting us! Read more about it in our disclosure policy.
What is Eurail/Interrail
Let me just get one thing out of the way. There is no difference between Eurail and Interrail. It's called Eurail for non-Europeans, and Interrail for Europeans. There's a difference in the name, not the concept.
Eurail/Interrail is a company that sells train passes for traveling through Europe. This company encourages (especially) young adults to go out and see Europe in a green and inexpensive way.
Why travel Europe by train
There are countless reasons to travel Europe by train. Let me just make a list:
In Europe, there's a huge train network. So why not use it, right?
It's much greener and better than planes or cars.
You get to see a lot of beautiful scenery from the train.
You get to visit up to 33 European countries (depending on the pass you buy).
It's a wonderful option for budget travel.
Interrailing is great for developing yourself.
You could make many new friends.
The Interrail pass is easy to use.
It's a real adventure!
These are only a few of the many benefits of traveling by train through Europe. But only this little list makes me want to go interrailing again!
Interrail passes
When buying an interrail pass, there are many different passes to choose from. This is so you can get the best price for your situation/plans.
You can choose to buy a pass with travel days, a continuous pass, or a one-country pass. All these passes are different in both what you can do with them and their prices.
All these passes range from 100 to 700 euros. This means you can buy a pass that fits your budget. It's important to plan around your Interrail pass, this will save you money, as you won't need an expensive continuous pass.
Read more about interrail passes and which one's best for you.
Is interrailing worth it?
A lot of people recommend going Interrailing at least once in your life. It's a unique experience in which you can see many places, develop yourself, and make friends for life!
But is this actually true?
I'd say yes.
In 2021 I went Interrailing with my boyfriend and it was quite the experience. Even though we got into some really weird situations, our trip was so much fun and is now an unforgettable memory.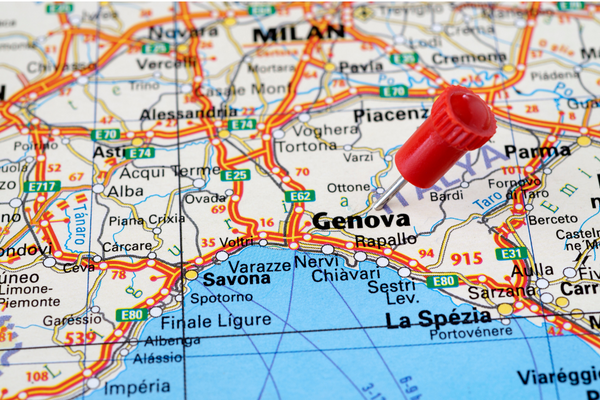 If you want some more information about Interrail you will find it in my Interrail guide.
Interrailing budget
So now that you've chosen your pass, it's time to plan your trip. At this stage, you already need to keep your budget in mind.
Interrailing budget destinations in Europe
Europe is incredibly diverse, filled with culture, nature, historical architecture, and much more. Every country or region has different things to offer.
In planning your Interrail trip, you'll need to choose certain cities/countries to visit. It's important that you choose cheaper countries when you're on a tight budget.
For instance, going to Paris will cost you a lot of money. Yes, there's the Eiffel tower, Arc de Triumph, and all those typical French things. And yes, it's cool to see those things once in your life. But it's better to see them when you actually have enough money to stay in Paris.
People often forget about these underrated European cities, like Bratislava, Krakow, Budapest, Sarajevo, Bucharest, Belgrade, and many more.
Let me tell you, these cities will be worth much more on a small budget. They have their own unique things to offer, from the most unusual activities to stunning natural sites!
Let me make you a little list of budget destinations.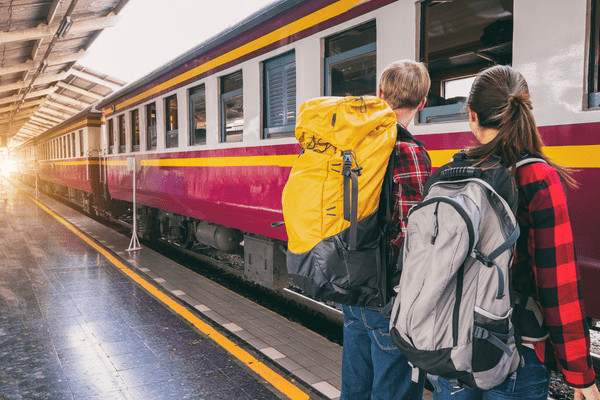 Destinations for a big budget (min. €80 a day)
The UK
The Netherlands
Belgium
France
Spain
Germany
Austria
Switzerland
Denmark
Sweden
Norway
Destinations for a regular budget (€30 – €60 a day)
Italy
Portugal
Ireland
Slovenia
Croatia
Greece
Destinations for a small budget (max. €30 a day):
Poland
Czech Republic
Slovakia
Hungary
Romania
Serbia
Bosnia and Herzegovina
Montenegro
Albania
North Macedonia
Bulgaria
As you can see, eastern Europe is much cheaper than the west and north. Which is why you should visit these countries. I know, they're not Paris or Berlin, but they have so many other things to offer! In fact, eastern Europe is even higher on my bucket list than the west.
Going on your interrail budget trip
So now that you've chosen your Interrail pass and planned your itinerary, it's time to learn some money-saving hacks!
12 Interrailing budget hacks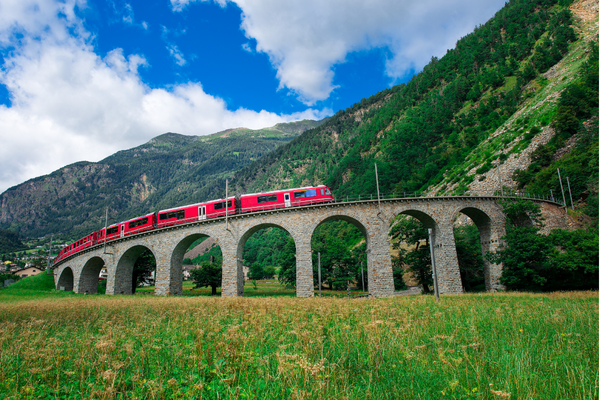 1. Write down your entire interrailing budget
Because when you don't know where you're money's going, it'll be gone before you know it. You need to plan your budget ahead, decide on a certain daily amount, and track everything you're spending.
For example, if you decide on spending €35 a day, you need to keep track of your daily spending, like accommodation, meals, activities, and transport. Write down everything per day, it's the best way to know exactly what you're spending.
Don't count your interrail pass into the daily budget, lets say you do decide on €35 a day, it's for everything in your destination. So not your Interrail pass, travel insurance, or anything else.
2. Book your Interrail pass in advance
Because if you're lucky, you may get a discount. You should follow the social media of Interrail because they will announce when there's a sale.
You can get a discount of up to 20% on black Friday, around new year's, and around other dates.
A few years ago I bought my pass right after new year's and I got a pretty good discount. So stay tuned on Interrail's social media!
3. Stay in Hostels (with a kitchen)
If you're traveling alone, hostels are the way to go. It's cheap, you'll meet new friends, and you may even be able to cook for yourself.
Do make sure the hostel you're booking has an equipped kitchen you can use. Otherwise, you need to eat out and that's expensive.
And before you say no to hostels, let me assure you: hostels are not dirty, unsafe, or loud. Yes, every situation is different, but people running a hostel will try their best to make your stay as comfortable as possible.
Make sure to book your hostel on Hostelworld.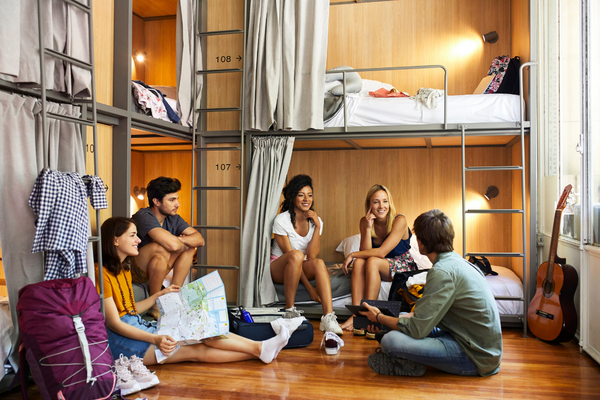 When staying in a hostel you may need to pack certain things like:
4. Avoid eating out as much as possible
Okay, I already said this, but I have to make sure you are aware of the cost of eating out.
Eating out will be expensive. Especially in big cities. There's no way around it. Of course, there'll always be cheaper restaurants, but it's simply not worth the price.
When we went Interrailing, we ate out quite a lot, because it was easier than cooking and we were pretty lazy back then. But it made us spend a lot over budget.
If you want to eat out on your trip, do it at the end. This way you won't get ''addicted'' to eating out.
Related posts:
5. Try to walk around as much as you can!
So you've made it to your destination, but your hostel is an hour's walk from the train station. You have the choice to get on a bus, take a taxi, or walk. What will you choose?
Walking of course!
It's free and you already get to see so much of your destination! Yes, you may be tired and all, but try to walk as much as you can!
Taking buses isn't that expensive as well, but every euro counts, so just walk and spend money on a nice activity instead of comfort.
And don't ever take a taxi. They're crazy expensive. Yes, there's Uber, but that's still expensive. Just walk!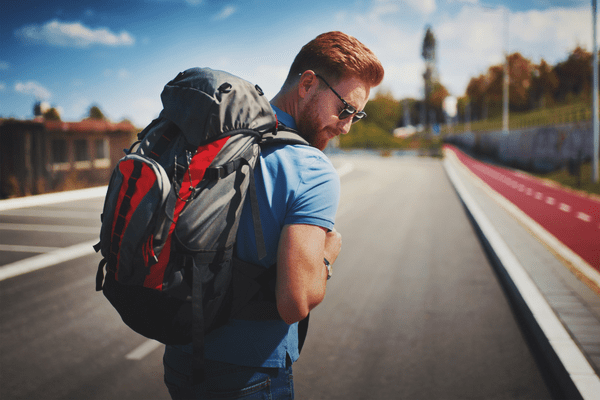 6. Take a reusable water bottle
This might be nothing new to you, but I still like to tell you about this tip.
Taking a reusable water bottle will save you money, as you don't have to buy plastic bottled water every time you get thirsty. As I said, every euro counts, it's not worth it to spend your money on plastic water bottles.
Instead, buy a decent water bottle ahead and fill it up everywhere! Yes, in Europe you can pretty much fill your water bottle anywhere for free.
And you won't be throwing away plastic, which is a huge plus (for me at least).
7. Be prepared for emergencies
Anything can go wrong on your trip. You could lose your Interrail pass, have your wallet stolen, or leave your phone, ID card, and bank card in an Uber (that didn't happen to me….).
You may come into a situation where you need to spend a lot more money than you thought you would, and these things can happen to anyone.
Make sure to get an anti-theft daypack, take your passport, ID card, and driver's license with you, and store them in different places. And take a debit and credit card with you, also in various places in your backpacks. Losing something isn't fun and will cost you a lot of money.
Especially losing your interrail pass will cost a lot. Last-minute train tickets are expensive as hell, make sure you never lose your interrail pass.
Be prepared for anything!
8. Show your Interrail pass everywhere
Because your interrail pass has many benefits, like discounts on hostels, ferries, activities, tours, and more! You don't have to read into anything your interrail pass can do, you just need to show it everywhere, and you may get a discount.
I know, it may sound a bit silly to some of you, but people nowadays get how expensive the world is and that you will do anything to spend as little as possible. And you'll never see these people again. Just show your Interrail pass and even ask for a discount.
9. Show your student card everywhere
The same goes for your student card. It may not give you any benefits in your home country, but showing it in a foreign country will get you a student discount many times. Even if your card is outdated, or if it's not a real card.
I used my outdated student card in Croatia, and it got me many discounts.
That'll save you some euros, which you can spend on something better.
10. Don't buy souvenirs
They are costly and you'll only be carrying around more weight.
But if you really want to buy souvenirs, do it at the end of your trip if you have any money left. This way you won't buy too many souvenirs and you won't be carrying them around on your entire trip. Just on the way back.
11. Make a packing list
You're gonna need several things on your trip, which you really don't want to forget.
A bottle of sunscreen may only cost €10 at home. But in a lot of warm European countries (even the eastern countries), you will pay well over €30 for one bottle of sunscreen.
So you simply don't want to forget to pack this, along with a lot of other things. So make your packing list a few weeks in advance and make sure to cross off every single thing.
Only mosquito repellent is something you need to buy in your destination, some countries have mosquitos you're not used to and you don't have the right repellent for. These countries will know which repellent you need and you have to buy it right there.
12. Avoid traveling in peak season
Last but definitely not least: Don't travel in the summer months! July and August will not only be crowded, but they'll also be more expensive. You'll likely pay more for accommodation, food, activities, and other things in these summer months.
So traveling in May/June or September/October will save you money, and the weather will still be warm.
Final thoughts on Interrailing budget
With all this information and these tips, you will be able to make your trip super cheap and unforgettable!
Have you ever been on an Interrailing trip? Share your experience in the comments below!
Related posts