Let me help you discover your next big adventure
Finding your next destination can be challenging. But no worries! I've got you covered. Visit the Destinations page to discover your next adventure!
Join our Adventure
Get all my insider tips for traveling Europe on a budget
Finding the most magnificent hidden gems!
Our mission is to find the best-hidden gems in Europe. And by that I mean, literally the best. We want to find the least crowded and most spectacular places. To figure out which so-called "hidden gems" are actually worth it and we want to find new hidden gems that no one knows about. And all this information, we will bring to you!
Latest from the Blog
How to visit several different flower fields in the Netherlands. Are you looking for things to do in the Netherlands? Well, then you should consider visiting flower fields! Even if you're not visiting in Spring, as there are many different flower fields throughout Spring AND Summer! Here is everything you need to know about visiting…
Hi there! We are Ruben and Lisa!
Welcome to our travel blog! We are 2 unusual travelers exploring Europe with our campervan: Nova! We love discovering hidden gems in different countries and living the van life!
Nova is a Ford Transit from '85. She was a German ambulance for a little while back in the 80s, and she's had several different owners after that. But one fine spring day we laid eyes on her and instantly knew it… She had to be ours.
Your adventure starts here!
Slovenia road trip itinerary for 7 days. Slovenia is a perfect European destination for everyone. You can go hiking in the Slovenian Alps, lay by the sea or a lake, visit towns, and do many more activities! This is your sign to go on a road trip to Slovenia this year! About Slovenia The Republic…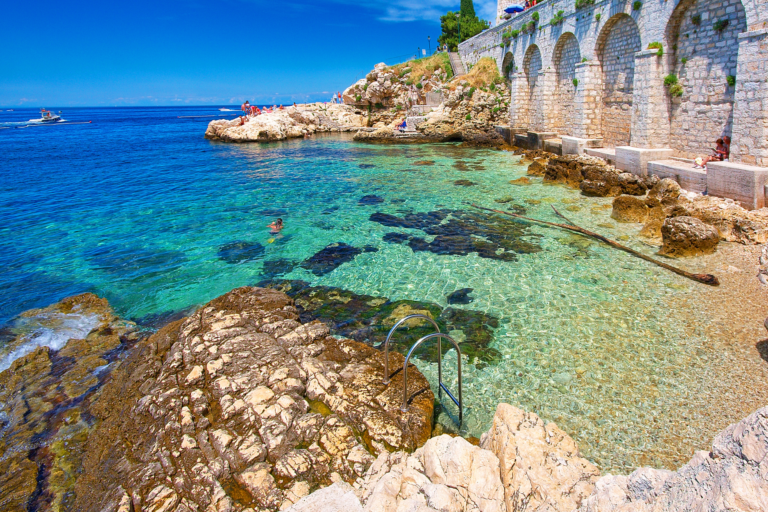 The best beaches in the region of Istria, Croatia. Istria is known as Croatia's hidden beauty. Many people choose to visit Dalmatia over Istria, making the Istrian coast more spacious and comfortable. With beaches that will take your breath away, you'll find yourself falling in love with Istria. Here are the best beaches in Istria…
All the places to visit and what to do on the coast of Slovenia. Did you even know that Slovenia has a coastline? I mean, if you look at google maps, you may not see it in an instant. But Slovenia does have a small coastline with several towns. The coast of Slovenia is just…