Awesome gift ideas for your friend who's going abroad.
So, you have a good friend, but they have gotten the unique chance to go abroad. Maybe they're going on a backpacking trip, a working holiday, or they're moving abroad. And now you're looking for a special gift for you friend going abroad, but this is a more challenging task than you thought…
This friend of yours has spent months getting rid of all their stuff, selling, and giving away almost everything. The last thing they want is a big gift they may not even use.
So yeah, I do get why you're asking the question: What I'm I going to give to this friend?
Well, you're in good hands. Keep reading and find the most epic gifts!
Disclosure: This post may contain affiliate links, which means that if you purchase through one of the product links, we'll receive a small commission at no cost to you. We only promote products and services we 100% believe in. Thank you so much for supporting us! Read more about it in our disclosure policy.
The kind of gift
So, the kind of gift they're looking for is something digital, practical, or sentimental. Nothing else, because it simply won't be useful. You want to get your friend a gift they won't throw away, right?
Plus, you don't want to get them something they already have. Something like packing cubes, a world adapter, or luggage tags may be things they already own, especially if you're planning to give it only a week before they leave.
This makes your search for a special gift even harder.
What I'm trying to say, is do your research on them. Do they already own a backpack or suitcase? Do they have a camera or want one? And other things like that.
You can even ask them if there's something they want. Of course, it won't be much of a surprise anymore, but at least you'll be giving something practical.
Now, are you ready for the greatest gifts of all time?
Awesome gifts for your friend going abroad
I've divided the gift ideas into 3 different sections: Practical, sentimental, and digital.
Gifts for your friend going abroad: Practical
An (engraved) compass
What better to give your friend than en engraved compass?! I mean, it's handy, and even though they may not use it, it'll still fit great in the pictures they take! And it's pretty small, so it won't be taking up any space in their luggage. Engrave a personal empowering message in it, and it's the best gift they'll ever have gotten!
I know this'll be the gift I'll always remember.
Our choice:
Or go to Etsy for customizable options.
Powerbank
Next up is a power bank. Because what could be more practical than that? We've all had a situation in which we needed a power bank. Nowadays, everything's on your phone. The ability to call in case of emergency, train tickets, reservations, EVERYTHING!
But when your phone's about to die and you need something that's on there really bad, a power bank could be a lifesaver!
Our choice: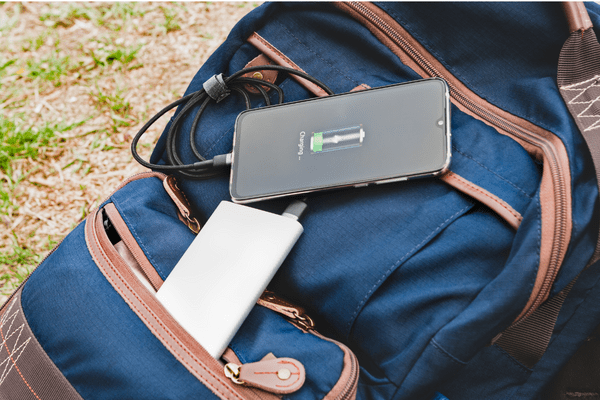 Camera
No, you don't have to buy them a $1000 camera. But something like a compact camera or an action cam may be a wonderful gift for them.
But chances are they already own a camera. Make sure of that before you buy something. And in case they do have a camera, you can buy them a handy camera bag, a tripod, or a new lens, for example.
But if they don't own a camera yet, a compact camera would be a great gift for them, they'd really appreciate it.
Our choice: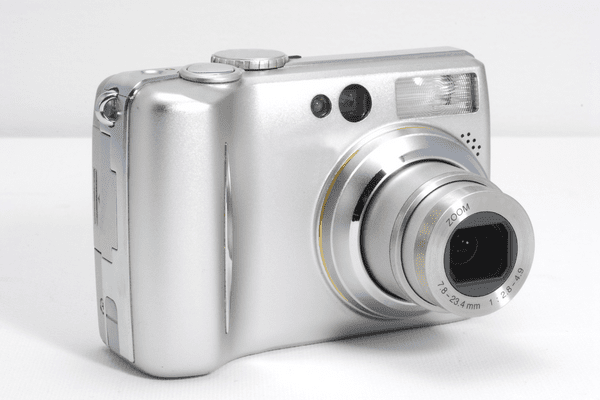 Extra tip: For more expensive gifts, buy it together with friends and split the cost! This way you'll still give something epic, but together.
USB drive or SD cards
People with cameras or demanding digital jobs will eventually need extra digital space. For photos, documents, or anything else. You could be their hero, by giving them a USB drive. It's so small, it won't be in the way and they'll love it!
And if your friend takes a lot of photos with their camera, you should give them an SD card. This way they can take much more photos!
It may seem like a small gift that won't make a difference, but believe me, they'll love it.
Our choice:
An E-reader
If your friend loves reading, what better to get them than an E-reader?! It's smaller than a bulky book, and they get to read a lot of books on it.
Oh, they already own one? Ask your friend questions and find out which books they like. Now you can buy them a few E-books!
Easy peasy.
Our choice: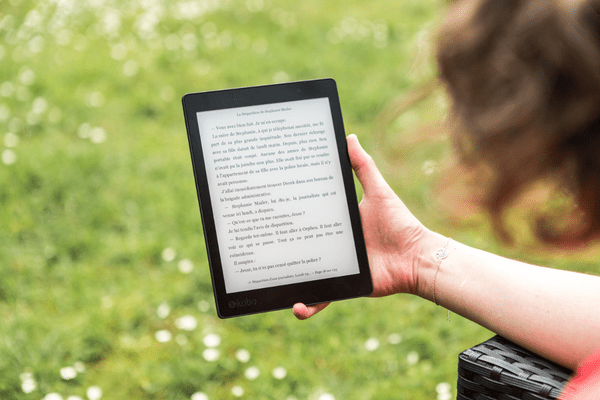 Reusable water bottle
Do you truly care about your friend? Then keep them hydrated!
A reusable water bottle is something they might end up using daily. It's practical, they can tap water for free almost everywhere, and it'll simply keep them hydrated.
Especially if they're traveling to a hot climate, a reusable water bottle is a must-have!
Our choice:
Microfiber towel
These are my favorites! Microfiber towels are the best! They fold down really small, dry quickly and you can take and use them anywhere.
You probably know how bulky regular towels can be. I know it usually takes up at least half my backpack. Which is not ideal at all.
A microfiber towel is so much smaller, and you can get them in all colors and sizes.
This is definitely a gift they'll love!
Our choice:
CASH (in the local currency)
It may seem like an unpersonal gift, but cash may just be the thing your friend needs most.
For example, they're leaving in 2 days. Everything's bought and packed, they won't be waiting on another gift to squeeze into their suitcase. What they can and will use is cash!
To make it a bit more personal, you can give them cash in the currency of the country they're visiting. This way they'll have cash for a taxi or some food right away!
A handy daypack
Daypacks for the win! I can't imagine my life without a daypack. I mean, did you know how handy it is? You can put everything inside, your phone, keys, water bottles, your laptop, some gear, extra clothes, and more!
No more carrying everything around in your pockets (many things get stolen from your pockets). Instead, buy them a daypack, preferably an anti-theft one. They'll love it, and it sends them a positive message: that you care about them.
Our choice: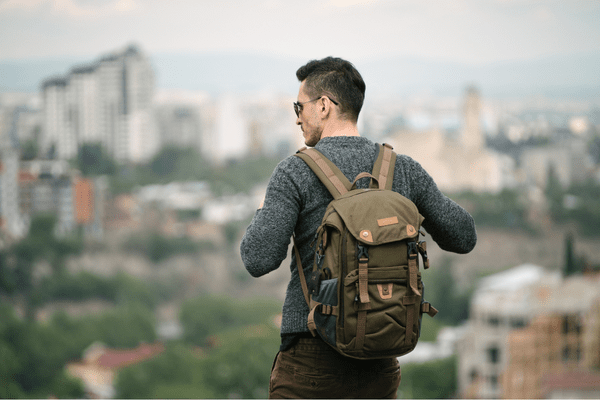 Sunglasses
So your friend's going to a rather sunny destination, what else to buy them than sunglasses?
Of course, only get them sunglasses if they don't have any yet. They won't be bringing 2 sets of sunglasses unless they easily break or lose them.
Travel Journal
Getting your friend a travel journal is something they may love or hate. It's as simple as that. Some people love writing down everything about their trip, while others absolutely hate it.
I'm sure you have the ability to judge whether they'll love or hate it.
Our choice:
Note: If you choose to buy them a travel journal, make sure to put a photo of the two of you in there. It'll make it way more personal.
Gifts for your friend going abroad: Sentimental
Throw them a surprise going away party!
But only if it seems fit.
Throwing them a surprise part means that they'll be out on the road with the best last memories. You will party through the night together, give them a camera, take some photos with it, or something like that.
Throwing them a surprise party could be an awesome gift. But only if it seems fit. The last thing you want is for your friend to get mad at you because they absolutely didn't want a party.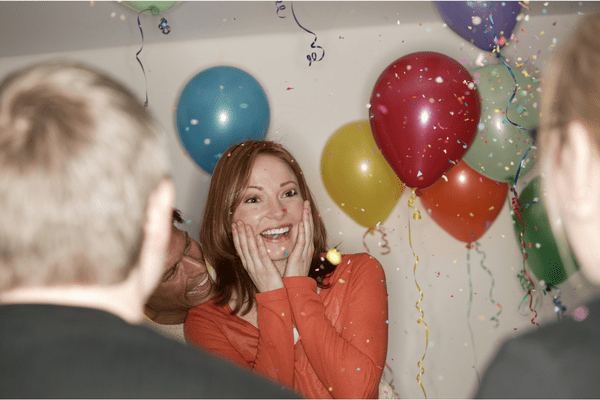 Food from home they LOVE
Your friend probably has some local foods from home they love more than anything. So make them a care package! They'll enjoy it on the plane or just take it with them for later.
A care package of local food is something they'll love.
Extra tip: a care package of local spices may be a great option too. This way they can cook just like they did at home.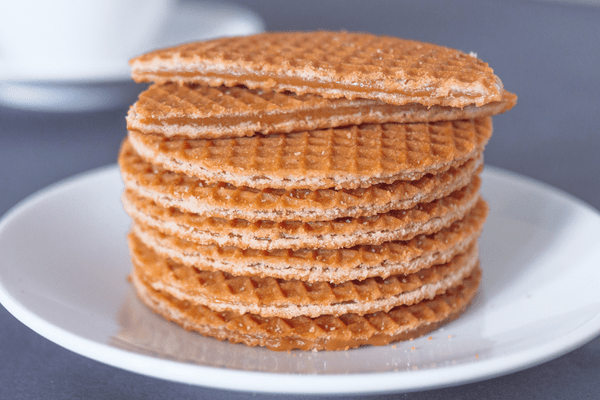 Jewelry
I'm someone who doesn't wear self-bought jewelry. I only wear things I got as a gift because they mean something. And I know I'm not the only one like that. A lot of people love receiving jewelry as a gift and wear it weekly, if not daily.
Plus, it's something small that really has meaning. Getting your friend some personalized or iconic jewelry is one of the most thoughtful gifts.
Etsy is a great place for finding customizable jewelry
A keychain
Getting your friend a keychain is kinda like getting them jewelry. You can buy something with meaning, or personalize it. Almost everyone has a key for something, that could use a keychain. And if not, keychains are simply fun to put on your backpack or something like that.
A keychain may be the way to go.
Handwritten note(s)
If you really have a good or intimate connection with your friend, write them a note. Maybe one they may only open on the plane. Wish them the best of luck in beautiful detailed words. This'll mean the world to them.
Receiving a handwritten note is the most personal thoughtful gift you can give them. It may feel awkward to write one, but just go for it.
Gifts for your friend going abroad: Digital
Subscription service
Your friend may have a long flight ahead or if they're moving abroad, giving them a subscription may be a nice gift. Think about Netlfix, Disney+, Spotify, or anything else. You get to choose how many months you're willing to pay, so it's practical for you as well.
And it doesn't take up any space, as it's a digital gift. What more could you possibly want?
E-books
As I already said before, get your friend some E-books. Especially if they already own an E-reader, they'll love receiving some things to read.
Make sure to pick some out for them, you know they'll love (genre-wise).
A tour in their destination
This is another of my personal favorites. Book a tour for your friend! It could be any tour, just make sure it's at their destination. They'll make memories never to forget on a tour. And they could even meet some new friends. All because of you.
Book your tour on Tripadvisor.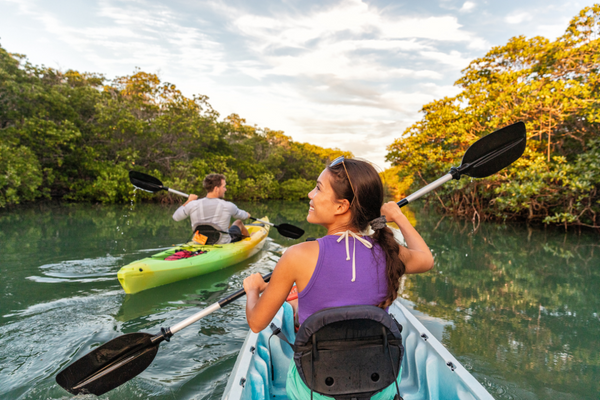 Final thoughts on gift ideas for your friend going abroad
I hope I've inspired you enough to get an amazing gift for your friend. As you see, there are more options than you thought, make sure to pick something they'll love.
Let me know which gift you like best in the comments below!
Related posts
Is Your Friend Going Abroad? Get Them a Gift They'll Actually Use!